Reserve your place to stay! Book online
About Us
WORD FROM THE OWNER!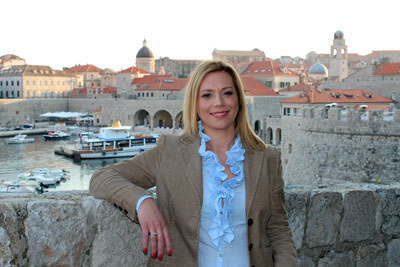 Welcome to www.bookapartmentcroatia.com!
My name is Korina Ban, born and raised in Dubrovnik.
Even at the young age of 16 I felt a strong interest for Tourism and Hospitality which led me to take a job as a Receptionist during summer breaks.
My passion for this field also enabled me to Graduate as an Engineer in Tourism Destination Management.
Over the years working at 5 star hotels, first in a Guest Relations, then in the Sales department dealing with groups and individual reservations, using different online reservation systems, privately travelling frequently and at the same time renting my own apartment, the hands-on experience for professional custom service has led me to take the next step by founding my own company "Aurora Novus" in Dubrovnik, and to make this website for private accommodation in Croatia.
www.bookapartmentcroatia.com would be easy to use for both owners and renters.
Renters and owners will be able to find detailed, accurate information to make interaction between and to meet offer and demand in the way to make booking process more simple and convenient.
Together with my professional team our aim is to offer quality custom service and to have satisfied users!
Thank you for choosing www.bookapartmentcroatia.com
Yours sincerely,