Reserve your place to stay! Book online
NIGHTLIFE IN CROATIA ( part II)

Is nightlife in Croatia great? Yes!
We continue about....


ZADAR
Zadar's nightlife is located in the historic centre of the town. There are a couple of super-hip nightclubs, but the biggest disco on the Croatian coast is
Saturnus
and it is about 16km northwest of Zadar, in Nin. Most of the city's evening entertainment takes the form of relaxing meals at waterfront restaurants. Zadar has a lively urban culture that attracts many young people.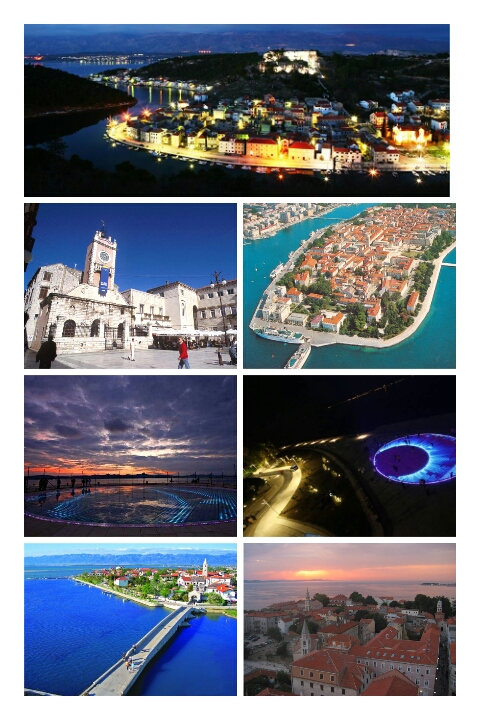 There are a profusion of little bars with eclectic music .You can easily stumble from
Kult
to
Kantun
to
Lotus
to
Toni
to
Zodiac
and beyond. Head further to the sea and you can bar-hop along Mihovila Pavlinovica where the volume is turned up a notch. Try the trendy
In Time
,
Corso
or
Brazil.
NIGHTCLUBS
Very good nightlife! Lots of students in the city make all the clubs and cafes quite lively, especially during the weekend. Visit Satir, the club situated on the city walls. Maya Pub plays rock and alternative music. Dali Club in shopping mall Galerija City Mall is also very popular... Enjoy Arsenal triple threat venue (music, bar, restaurant) or head to The Garden that put Zadar nightlife on the map or just go to the cafes in the old town which are also great place to hang out before heading out to the clubs. Just cruise around and look for music and crowds and you will have a great time.
NOVALJA ON PAG ISLAND
Novalja is the great place to experience wild, electronic beach parties in the summer. Visit one of the hottest places in Novalja - Zrće beach, which has gotten name "Second Ibiza".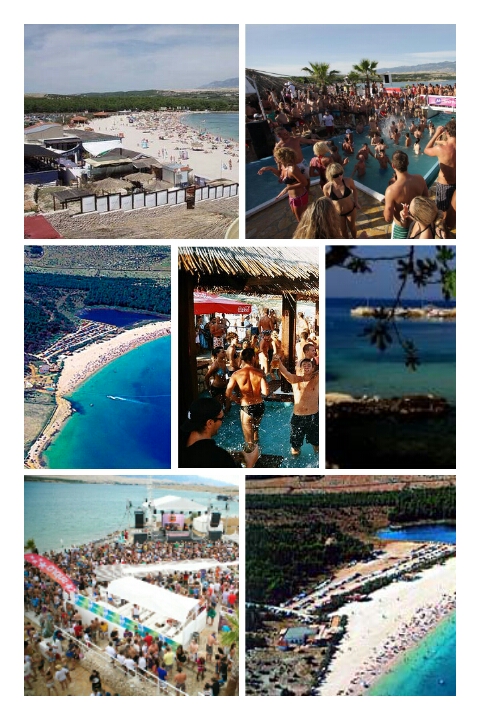 One of the most unusual Croatian islands is
Pag Island. It
is dry and relatively barren island, but hosts a vibrant island culture and has some great
beaches.
The town of
Novalja
in the north is known for its wild, beach-driven nightlife while other parts of Pag town enthusiastically celebrate the local festivals that have endured for centuries.
Aquarius Zrće Beach Party/Novalja Party, beach Zrće: best
Croatia nightlife
It's one of the
wildest islands on Earth
, a place where daytime beach party and other activities are only a prelude to an all-night party that often lasts through to the next beach day. Island
Pag
is wild, uninhibited and clothing-optional. First inhabited in the 2000 BC, Novalja
Pag
maintains its counterculture personality today, though in a thoroughly modern way.
Novalja
dress code is an individual expression.
Check out this YouTube video:
http://www.youtube.com/watch?v=TAoZGHDTXuQ
& Experience magic Day'n'Nights.
HVAR
Hvar is hot
and when I say hot I don't mean only the temperature. From yachters to movie stars everyone comes to Hvar. Consequently it is
one of the most expensive towns in Croatia. In the high season it is a real scene. You won't be bored!
Hvar attracts party people from all over the world. There are a few less-exalted places but generally you'll want to dress up to live it up.
Hvar town becomes the town that never sleeps, at least not from June to September. You have your choice of venues and, if you get bored there's also nightlife in Jelsa.
Hvar town nightlife
Carpe Diem

Seize the moment/day, live your life to the full,
be spontaneous, go for it is all I can say. This cocktail bar is right on the waterfront. The seating is cushy, the cocktails are long and fruity and the people-watching is the best on the Croatian coast. See what it's all about at:
www.carpe-diem-hvar.com
Veneranda

Did you know that Veneranda comes from the Spanish word which means: "Leading"? So let this disco leads you dance till you drop. It's a beautiful complex with cocktail bars, a food lounge and a pool. Check the program at
www.veneranda.hr
The rest of Hvar you will experience by yourself because you will see it all!
SPLIT
Party with Mediterranean abandon and then rinse away the night's on the beach. The two main hotspots are
Diocletian's Palace
and the
Bačvice complex
a couple of kilometers east of town.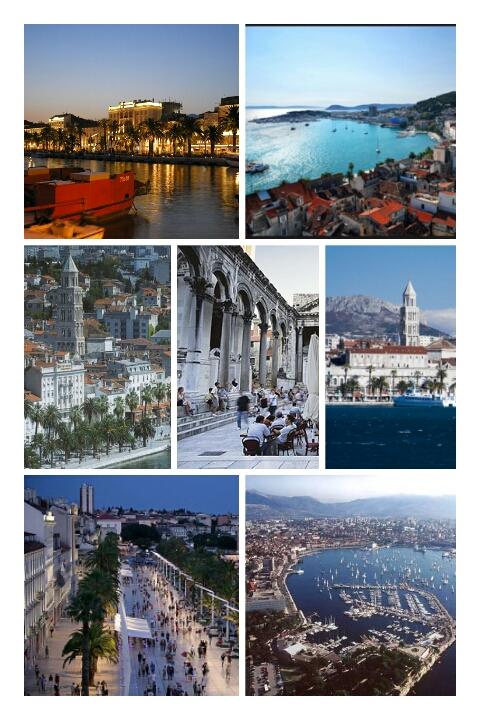 Everything you could wish for to while away your summer nights, you'll find in this town under the palace walls.
Around 10 PM you can head towards
Diocletian's Palace
where you can explore following places:
Gaga
is as you will see, not very big, but extremely popular in the summer season. If you want a place to sit and enjoy a cocktail from the outdoor bar, you should arrive no later than 11 PM.
Red room:
once you enter the bar, you will know why it is called red room. Red room and the other bars situated at the square, have furnished the square with living room chairs, so
if you are looking for a comfortable sit
, while enjoying a beer or cocktail, this is the place to go.
Luxor:
sit in the centre of the old town on the Peristil square and enjoy a glass of red wine while
listening to some of Splits best young musicians
.
Puls:
Less the 100 meters from the Riva you will find maybe the
most popular area for the early evening hours
, the 3 bars Puls, Fluid and Ghetto, especially the narrow street in front of them, is
packed almost every evening during summer
. When you head to the area from the Riva, the first bar you will find is Puls and the charm of the place is the small tables and chairs placed on the stairs outside of the bar.
Fluid:
If you manage to move up the stairs in front of Puls, you will end at Fluid which is a very small bar. The outside area is limited to
6 or 8 small tables and lots of people
standing, what you should do, is to stick your head inside and check out the round room, which is built into the palace wall.
Ghetto:
A few meters after Fluid, you find the place
Ghetto which if situated in a courtyard
, where live bands often are playing, the audience, the music and the interior design of Ghetto gives the place an atmosphere
like an underground club
.
All this clubs are just warming up for what comes
after midnight.
It is time to move on to one of Splits a discotheque, best time to go is around 1 AM.

VANILLA CLUB
Capacity:
2000 people
Audience:
20+ you have to be nicely dressed; don't expect to get in with beach clothes on
Entrance fee:
if there is live music you will have to pay entrance fee around 30 – 50 Croatian Kuna.
Vanilla is a popular place, which is often packed during the summer month, but does to the large terrace you can always find a corner where you can enjoy a cocktail or live music mostly performed by local artist, several times a week.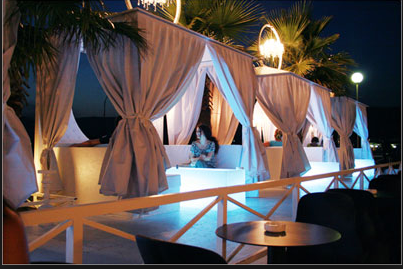 HEMINGWAY SPLIT
Is the Split branch of the
Hemingway clubs
, which also can be found in Zagreb, Opatija and Rijeka.
This place is the most exclusive club you can find in Split the outside area include
VIP lounges and the longest bar in Split.
During summer month you have international artists (bands and Dj's) on the program several times a week.
Capacity: around 2000 people
Audience: 20+, you have to be relatively well dressed; don't expect to get in wearing beach clothes.
Entrance fee: if there is live music you will have to pay entrance fee around 30 to 50 Kuna.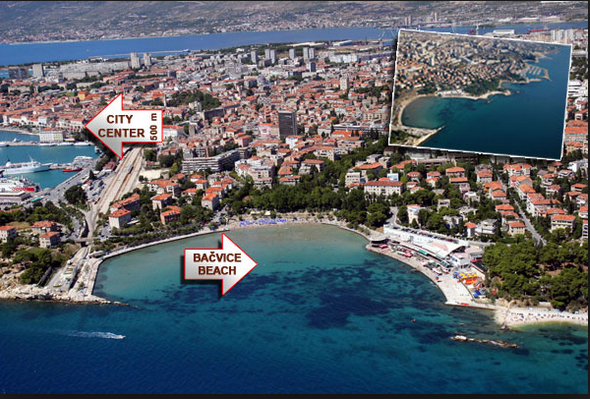 Bačvice bar:
If you spend a day on the Bačvice beach you might notice the buildings on the left side of the beach. In the evening this place turns into a
party "mile". It is
one of the most popular places, especially among the younger audience and it's name is
Club Bačvice
where you have techno beats and cave dancers to speed up the party.
Capacity: around 500 people – open air club.
Audience: 18-25, older people are of course also welcome.
Entrance fee: No fee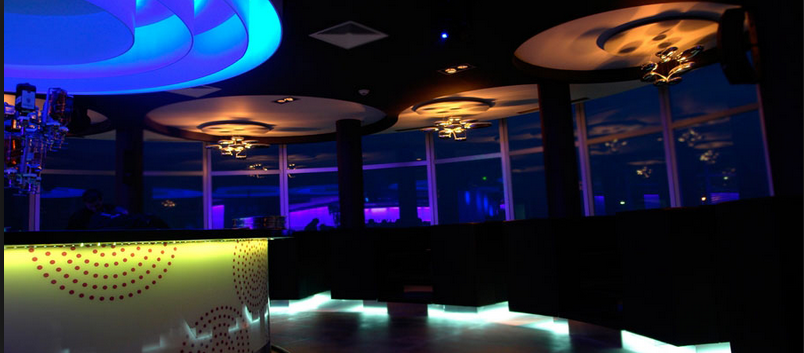 Tropic:
the round building which turns in to the
tropic bar in the late evening hours
. The place is relative small and has no outside area, so expect the place to be full from around midnight.
Capacity: around 500 people.
Audience: 20+, again here you might not get in if you are wearing beach clothes.
Entrance fee: No fee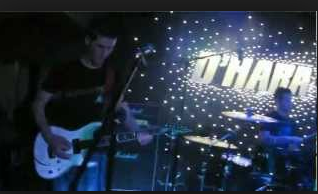 O'Hara:
If you are more in to Rock music, you would have to go to O'Hara (situated in the
second bay after Bačvice
) it would take you about 15-20 min to walk there, taxi is around 40 kunas from the Riva. In the summer you have live bands and DJ's playing.
Capacity: around 1000 people
Audience: 20+, normally no dress code
Entrance fee: 10 Kuna on normal nights, if there is live music you will have to pay 20 – 40 Kuna.
DUBROVNIK
This is simply one of those cities you need to see once in your life.
You've walked the old city walls, soaked up some glorious sun on nearby beaches, perhaps even taken in a museum or two. Now it's time to hit the cobbled streets and check out the local nightlife scene in "Pearl of the Adriatic".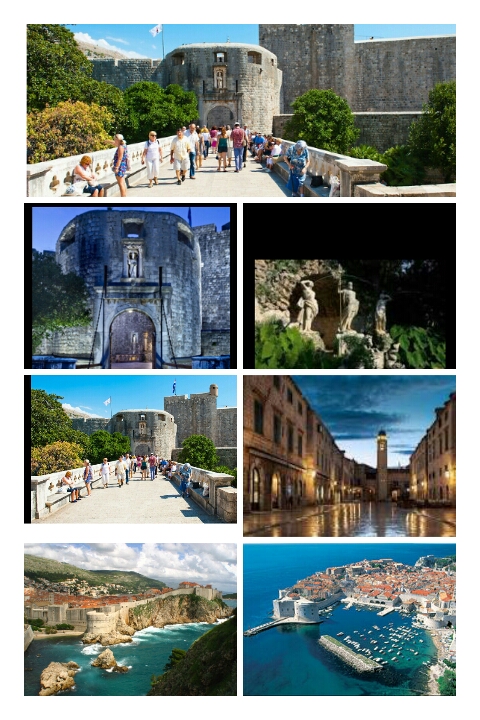 When the night slowly falls over the City, a slow change befalls upon it and all seek for that special feel, a party, sweet as the heaven's delight.
And Dubrovnik offers that special, unique, feel, lures you with its moody trance and takes you in its dream of beauty.
The City (walled core of Dubrovnik) is the centre for most of the cultural and party happenings in Dubrovnik, like it's been since the ancient times.
Nightlife in Dubrovnik begins every night after sundown as people start to walk up and down the main street Stradun, in a kind of a customary walk before the good times get rolling. After the few roundabouts you go get a drink or two for warm up, best is Gundulićeva poljana.
Easier events with romantic or rather quiet atmosphere are quite often. The most popular places for relaxed feel are Buža bars below the City walls, any of the beach bars in Uvala Lapad (Lapad bay), Copacabana beach on Babin Kuk, Banje and many other....
Special atmosphere can always be expected at Buniceva poljana where the bars have large table areas on the small plateau of Bunic square. Troubadour Jazz Cafe is responsible for great atmosphere as the owners, local musician family, are making live performances every night. After the pubs and bars it is off to the clubs...
The trends change fast, however at the moment here is the list of Dubrovnik's bars and clubs:
Bars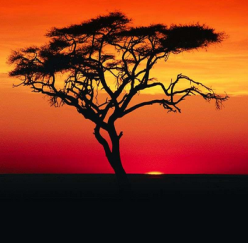 Africa
Address:
Vetranićeva 3, 20 000 Dubrovnik, Croatia
One of the busier spots come midnight in the Old Town, Africa attracts a young crowd who squeeze into a compact, colorful space of well conceived murals, wood carvings of thin faces and bar tables topped with maps of the continent concerned. Nothing much African on the menu, though - just 50 cocktails, shooters, short and long drinks, plus Karlovačko and Heineken on draught.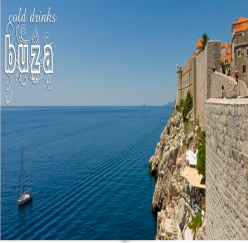 Buža I & Buža II
Address:
Crijevićeva 9, 20 000 Dubrovnik, Croatia
Web site: www.cafebuza.com
Welcome to Café Bar Buža, perched on the rocks that for centuries have supported the southern ramparts of the Old City of Dubrovnik. Check their web site and go into hidden corner of Dubrovnik. Great for relaxed day or night cocktail or cold drinks
accompanied beautiful music sound.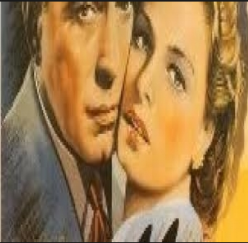 Casablanca
Address:
Zamanjina 7
,
20 000 Dubrovnik, Croatia
Old film and beer ads brighten the space; posters promote long-forgotten Olympics and pool-table lightshades of colored glass advertise Coors beer. Cocktails come in creamy or killer varieties.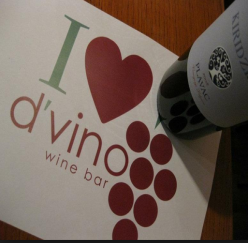 D'Vino
Address:
Palmotićeva 4A , 20 000 Dubrovnik, Croatia
Opened in 2008, Dubrovnik's first real wine bar is now run by Englishman Rob Powell and his Australian-Croatian colleague Sasha. Between them, they have managed to stock more than 100 varieties, 76 available by the glass. Every decent Istrian, Slavonian and Dalmatian label is here, including Grgić Plavac Mali and Zlatan Plavac. The house wine begins at 25kn and the venue lays on wine tours. Savory baked snacks are tailor-made to complement the wine. It's a comfortable, modern, intimate space to enjoy a drink - with a few seats outside in summer.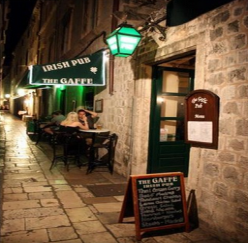 Gaffe Pub
Address:
Između Polača 5 , 20 000 Dubrovnik, Croatia
Always happy atmosphere in this pub. A compact interior filled with pub paraphernalia and two large television screens, the focus of attention on sports nights. There are a couple of tables outside too. Erdinger, Kilkenny and Guinness are among the foreign and domestic beers. Many remain after the mid-afternoon happy hours to close of play - you'll be lucky to find a spot after 10pm. Occasional live music too.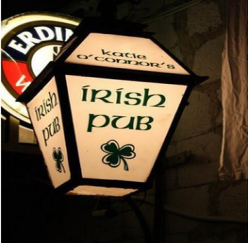 Katie O'Connor's Irish Pub
Address:
Dropćeva 4A , 20 000 Dubrovnik, Croatia
The best of the Irish venues is an Australian-Croatian operation - look out for the board announcing that week's Sky Sports matches on the right-hand side halfway up Dropćeva. Within, downstairs, is a cavern-like space decked out in wooden benches, green cushions and framed old Guinness ads. On offer are all-day breakfasts, fish and chips in Guinness batter and sundry pub meals until 6pm, complemented by draught Harp, Erdinger, Kilkenny, Laško, Strongbow and the black stuff.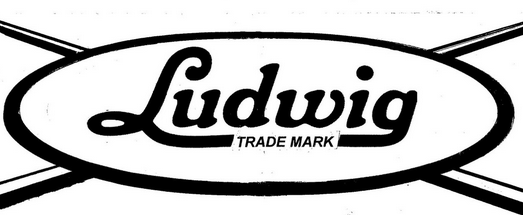 Ludwig
Address:
Zamanjina 7, 20 000 Dubrovnik, Croatia
Even this grunge bar in a Stradun side street has its own dinky little lantern, although you can't see any middle-aged tourists lingering over a pint. The walls are decorated with a seemingly random mosaic of posters, book covers and pictures torn from magazines (Gogol, Mogwai, Kill Bill and Hendrix all get a decorative look-in), but it's the hard-living black-clad drinkers hunched around the counter that make the place.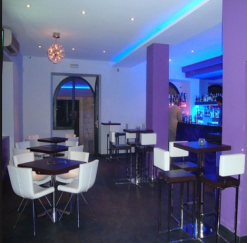 Sky Bar
Address:
Marojice Kaboje 1 , 20 000 Dubrovnik, Croatia
Striving to keep that fine balance of appealing to locals and visitors, Sky Bar seems to fit the bill. Off-season it's a busy lounge bar popular with trendy young locals. The vast range of cocktails, beers, smoothies and spirits are reasonably priced and served in a long lounge area. Purple walls, blue neon lights and mirror balls made from cocktail glasses comprise the decor. From April they offer substantial snacks - breakfast, English-style, in the morning, bistro dishes by day, pizzas and pastas after dark.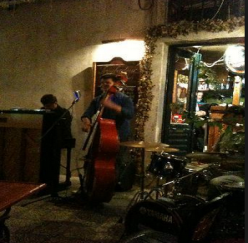 Trubadur
Address:
Bunićeva poljana 2 , 20 000 Dubrovnik, Croatia
The most famous bar in town, formerly run by Marko Brešković (1942-2010), one-time bass-player with the Dubrovački Trubaduri and an accomplished jazz musician to boot. Brešković used to preside over nightly jams on the Troubadour's terrace, turning Bunićeva poljana into an essential stop-off on any nocturnal tour of the city. Despite Brešković's departure the Troubadour remains its old self, with its commitment to live music intact and its traditional clientele still loyal. Drink prices are somewhat inflated on gig nights, and coffee isn't served after 8pm - but it's still hard to find a seat here on a summer evening.
Your Sincerely,
Ana Matušić
loanemu
I like this website very much so much superb info.
10.10.2015.
Philip Ziccardi
I am in agreement with you on most of the points you make in this article. I appreciate the hard work you put into this.
05.07.2015.